The project Criticize this! has been developed by the organizations: Kulturtreger and Kurziv from Zagreb (Croatia), KPZ Beton and SEEcult.org from Belgrade (Serbia) and Plima from Ulcinj (Montenegro).
The lead partner is Kulturtreger from Zagreb.

Kulturtreger – Association for promotion of cultures
Marticeva 14d, 10 000 Zagreb, Croatia
t: +385 1 4616124
f: +385 1 4616123
e: info@booksa.hr
Kulturtreger was founded in 2003 with the purpose of promotion and popularization of literature and other forms of contemporary culture. In January 2004, the Association founded club Booksa in Zagreb where it organizes various programs and activities.
Through the concept, organization, programming, collaborations and organization of its club, Kulturtreger promotes some of the basic values of contemporary society – social engagement, openness, collaboration and dialogue, tolerance and respect for differences, non-violence, respect for art, equality as well as personal engagement and responsibility.
Two continuous projects of Kulturtreger include Club Booksa and literary portal Booksa.hr which are committed to promoting literature and reading culture through various forms such as education, community programs, public events, collaborative work with writers and audiences, and networking with various institutions, organizations and individuals concerned with literature.
Apart from its work in the field of literature, the association has been active in the development of civil society in Croatia particularly in the field of non-institutional culture. It provides resources for other cultural initiatives and organizations in the country; it actively advocates the improvement of national cultural policy framework and it permanently works on the enhancement of the non-institutional cultural sector in Croatia. Kulturtreger is a member of several national and local networks of civil society organizations involved in culture, media and youth policies.

Kurziv – Platform for Matters of Culture, Media and Society
Svačićev trg 1, 10 000 Zagreb, Hrvatska
t: +385 1 45 72 591
f: +385 1 45 72 592
e: kurziv.platforma@gmail.com, info@kulturpunkt.hr
Kurziv is a non-profit organisation whose activities are dedicated to media, culture and education. Its activities, realized both in online and offline space, are aimed at changing, reshaping and deepening public discussion on the topics and issues of contemporary cultural and artistic practices, civil society and media.
Main project of the organisation is the internet portal Kulturpunkt.hr which was founded in 2005. It intervenes in Croatian media landscape presenting, analysing and contextualising contemporary artistic and cultural production and theory in wider sense, civil society and activities of civil society organisations, everyday life, politics, cultural and media policies. Through active involvement with cultural and artistic production, Kulturpunkt.hr has become the only media, which gives the most comprehensive and continuous insight into the activities and development of the independent culture in Croatia, while its importance is spreading in the regional context.
Starting from this core, Kurziv has developed several strategic goals and activities. By opening of the public debate it is enhancing the position of culture in the Croatian media landscape in general with a focus on the independent cultural production. Furthermore it is one of the main actors in the advocacy activities towards strengthening of the position of non profit media in the field of culture and civil society in Croatia. Kurziv has also recognized the importance of historicizing the development of the independent cultural scene in the last twenty years and thus initiated project dedicated to archiving, documenting and analysing this important segment of the cultural scene in Croatia. The aim of the project is to create online and offline base of documentation available to everyone and free for further use which will help future analyses and understanding of the period. Finally, because of the general lack of serious and critical writing in the field of culture, but also changes in the educational system, Kurziv is organizing an educational program for young journalist, Kulturpunkt's Journalistic School, consisted of journalism skills training course and lectures on theoretical and historical knowledge on contemporary culture, arts and theory.

KPZ Beton
Vladimira Matijevića 19, 11 000 Belgrade, Serbia
t: +381 11 239 26 86
e: redakcija@elektrobeton.net
Project Beton was initiated by the Cultural-propaganda community Beton (association of citizens, non-governmental organization). Main idea behind this initiative is a critical approach towards the most important phenomenon in our recent and current culture and politics, one which directly influences the intent to sustain a retrograde cultural model. It utilizes media to convey new and provocative communication style that will target the response of a large number of various social groups, in addition suggesting new tendencies of social, political and cultural development.
Central part of the project is editing a feuilleton in a daily Danas, in the form of an independent supplement, that is published since June 2006, every second Tuesday, under the name Cultural-propaganda set Beton. The number of issued copies of the feuilleton is equivalent to a daily print run of newspaper Danas.
Based on texts in feuilleton, two books were published: Srbija kao sprava (Dangraf, 2007) and Antimemorandum-dum (VBZ, 2009) and a number of round-tables, promotions and talks resulting from a critical and journalistic praxis developed by Beton editorial, were organized in different cities of the region.
Since 2007, Beton has its electronic issue Elektrobeton.net, where an entire archive of texts as well as non-printed material is available.
In 2007, editorial of Beton won a "Dušan Bogovac" award, given by an Association of independent journalists of Serbia for journalistic courage and ethics.
In 2010, Beton was introduced to German audience at Leipziger Buchmesse, with a special issue in German language. This project was supported by TRADUKI network.
In 2011, Beton was also present in Leipzig, with the project of crossover anthologies from Belgrade and Prishtina. Anthology From Belgrade, with love was translated into Albanian and published in Prishtina, and anthology From Prishtina, with love was translated into Serbian and published in Belgrade. Parts from both books were translated into German and published in a special issue of Beton. This project was entirely supported by TRADUKI.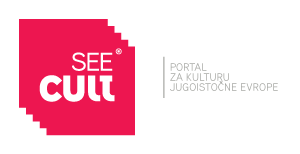 SEEcult.org
27. marta 26/13, 11 000 Belgrade, Serbia
t: +381 63 214 893
e: redakcija@seecult.org, seecult@gmail.com
SEEcult.org is a nongovernmental, non-profit organization based in Belgrade, founded in 2002 with the aim to help development of an open cultural and artistic scene in the South Eastern Europe, as well as to contribute to promotion of multicultural and international cooperation in the region and its integration into Europe and the world.
The main activities are grouped around the SEEcult.org portal, which is established in 2003 as developmental, informative-educational, and presentation-documentary online platform for culture and art, with the aim to inform, present and incite development of an open cultural and artistic scene in the region, as well as to help cultural institutions, artists and artistic organizations to plan and exchange production, present their creative works, participate more actively on the regional, European and the world scene, and to encourage the exchange of ideas, development of critical standpoints, and overcoming of stereotypes.
SEEcult.org is also organizing exhibitions and other cultural programs, as well as debates, conferences and round tables, and also is active in regional cooperation and networking.
SEEcult.org is one of the initiators of the InSEEcp – Informal Network of Culture Portals in South Eastern Europe, which is a result of workshops, meetings and on-line activities of culture portals in the region, initiated in 2006 in Belgrade, with the support of the Goethe-Institute Belgrade and the Stability Pact for South Eastern Europe.
SEEcult.org is also one of the founding members of the Association of Independent Cultural Scene of Serbia.
Among the latest projects of SEEcult.org and its partners in the region are: Let's Talk Critic Art, dedicated to critical art praxises in Croatia, Macedonia, Slovenia and Serbia, and supported by the European Cultural Foundation; Balkan Initiative for Cultural Cooperation, Exchange and Development (BICCED), dedicated to analytical reporting on issues in the sphere of cultural policy in the region, supported by Swiss Cultural Programme in the Western Balkans.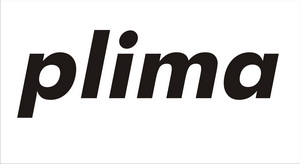 Plima Association
Mandra bb, 85360 Ulcinj, Montenegro
t: +382 30 422 242, +382 67 577 127
f: +382 30 422 242
e: nikolaidis4@hotmail.com, inwritershouse@gmail.com
Plima is cultural association founded in 1996. The founder of Plima is writer Jovan Nikolaidis and it is located in Ulcinj.
Plima was founded to achieve one, clear goal: to enrich cultural space of Montenegro. With that vision in mind, Plima focused on publishing as the main tool for the accomplishment of its mission. This strategy resulted in the production (and publishing) of numerous books that were written by both male and female writers.
One of Plima's main goals is the affirmation of multiculturalism in Montenegro and to achieve this end, Plima has started bilingual (on Albanian and Montenegrin language) magazine named Plima – Batica.
Few years later, Plima has launched magazine for culture, Plima Plus, that is being issued four times a year, during the last 15 years. Editors of this magazine are prominent intellectuals from Montenegro, Serbia, Croatia and Bosnia & Herzegovina.
Plima insists on the liberation of female spirituality: its mission started with the publishing of Plima Plus issue titled Woman's writings in Montenegro and continued with publication of works that are written by renowned female authors and theoreticians in the field of gender studies and culture.
Plima translated and published numerous titles from the field of cultural theory, philosophy and literature in an environment that is not characterized by developed tradition of translation.
Plima has yet another mission: to open up cultural space of Montenegro. Plima is participating, with its publications, on the important book fairs around the world (Pula, Leipzig, Frankfurt); Plima's friends and associates are writers, intellectuals and publishers from the region and Europe; Plima is an organizer of numerous seminars and round tables whose goal is the affirmation of cultural diversity in Montenegro and the development of ties with other countries. With a clear mission in mind (to open up cultural space in Montenegro and preserve its natural beauty) Plima has built A House for Writers – stone house located in olive tree orchard that overlooks a wonderful seaside and mystical town of Ulcinj.
Plima is a natural force that signifies progression. It is quiet, almost imperceptible but irresistible.