Literature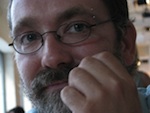 Vladimir Arsenić (Belgrade, 1972), graduated comparative literature at University in Tel Aviv. He regularly writes for electronic publication e-novine and booksa.hr. Writes for cultural magazines and supplements such as Beton, Quorum, Peščanik. He is member of the editorial board of magazine Plimaplus from Ulcinj. Collaborates (selector and jury member) of Tuzla literary meetings Cum grano salis. Translates from English and Hebrew and his texts are translated into Albanian and Slovenian. In 2007, with his friends and colleagues, founded literary magazine Ulaznica which appears in Zrenjanin. He is member of the Forum of writers, proud husband, father and anti-faschist.
Mentor in the second module.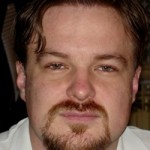 Saša Ćirić (1975), graduated at the Faculty of Philology in Belgrade. One of the editors of Beton (literary supplement in daily news Danas from Belgrade), literary critic in Novosti, Zagreb, editor from Serbia of review exchange with Booksa, Zagreb, editor of one programme in Radio Belgrade 2. Ćirić is author of two critically-essayistic books (The pleasures of hermeneutics, Zrenjanin, 2009 and The bite of history, Ulcinj, 2009).
In collaboration with other editors of Beton he prepared three books: Serbian as a device, Dangraf, 2007; Antimemorandum-dum, VBZ, 2009 and an anthology of contemporary serbian stories translated from Serbian to Albanian: From Belgrade with Love, MM, Pristina, 2011.
Mentor in the first module.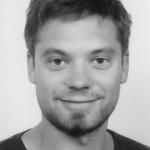 Boris Postnikov, born in Split in 1979, lived in Sarajevo and since 1998 is permanent resident of Zagreb where he graduated comparative literature and philosophy at Philosophy Faculty – University of Zagreb. He is currently attending PhD programme in literature, performing arts, film and culture at the same university.
Postnikov is editor-in-chief of the biweekly magazine for culture and society Zarez, not especially active member of the editorial board of the literary magazine Knjigomat, and edited literary magazine Op.a. Since 2008, he is regularly writing reviews of books and commercials as well as comments on social issues for Novosti, Quorum, Booksa, Kulturpunkt, Književna republika, Croatian Radio – 3rd programme, Beton (Belgrade), Pogled (Ljubljana)…
Worked once as a copywriter and at the moment prepares collection of essays and reviews entitled Postjugoslavenska književnost? and collection of essays on discourse in advertisements under the working title EPP.
Mentor in the first module.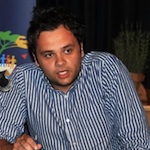 Mirnes Sokolović, born in Sarajevo in 1986. He graduated literature at Philosophy Faculty – University of Sarajevo. He is editor-in-chief of the literary magazine Sic!. Sokolović published several essays in regional magazines. He participates in research of academic interpretations of literature on universities in Bosnia and Herzegovina within the project AKT (Alternative literary interpretations).
Mantor in the second module.
Visual arts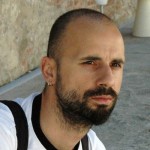 Miha Colner (1978) is an art historian who, since 2005, has been working as freelance curator, art critic and editor in the various fields of contemporary visual arts, specialized in photography, video, film and new media art. He is a curator at Ljubljana based Photon Gallery – Centre for Contemporary Photography and member of organisational board of Photonic Moments festival that biennially presents recent artistic production mostly from the area of Central and South-eastern Europe. In past five years he  has been regular collaborator at archival and research project DIVA (Digital Video Archive) – physical and online video and media archive at SCCA – Centre for Contemporary Art in Ljubljana. Beside that he has been involved with number of festivals and curated group exhibition projects such as Break 2.4 Festival in Ljubljana (2007) and Slovenian annual sculpture exhibition (2009).
Since 2005 he has been working as an art critic for various magazines, newspapers, radio stations and publications. In past four years he has been an editor of the biweekly Art-Area Radio programme on contemporary art broadcast on Radio Student Ljubljana which is also an educational ground for many young and emerging art writers. Since 2007 he is contract art critic for Dnevnik – daily newspaper from Ljubljana where he is publishing reviews, comments and interviews and collaborator of numerous regional specialized art magazines (Fotografija, Art Words, Folio). In past three years he has been systematically working on the in-depth research articles (independent or part of the exhibition projects) and extended interviews with various artists, curators and theorists. He is mostly living and working in Ljubljana.
Mentor in the first and second module.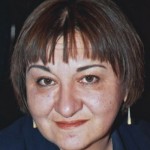 Darka Radosavljević Vasiljević, born in Belgrade in 1960, graduated art history at the Philosophy Faculty in Belgrade. She also completed two specialized courses: International curatorial workshop in Kiew (1995) and European Diploma in Cultural Project Management (2000). Her specialisation and interests encompass contemporary art practices – visual arts and cultural policies.
Since 1983 publishes articles on contemporary arts in numerous daily newspapers, weekly magazines and specialized periodicals (Student, 3+4, Moment, Likovni život, Stav, Dnevnik, Borba, Hello Belgrade, Pacifik, Horizonti, Projektart, Dijalog, De Morgen, Le Matin, Vreme, Remont Art Magazine…).
Darka Radosavljević Vasiljević collaborated with cultural departments on Radio Television Serbia, worked as editor in Beorama, monthly magazine for culture, and editor of a weekly magazine Skiceni blok on Radio B92, as well as magazine Kvadrat dedicated to design and contemporary arts.
From 1994 till 1997 she was editor of the programme Cinema REX and author of numerous projects. As artistic director she realized two international manifestations: Umetnost koja radi – 46th October Salon (2005) and Tu i tamo je ovde – Blegrade Summer Festival BELEF (2007). She edited numerous specialized publications and is author of dozen of projects in the frame of contemporary arts.
Mentor in the first and second module. 
Performing arts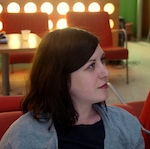 Una Bauer, dr, wrote her thesis on the concept of the neutral in the works of Jérôme Bel, Thomas Lehmen, Raimund Hoghe and BADco. She is teaching at the University of Rijeka, within the framework of the postgraduate program Acting, media, culture. She was a PhD student in Dance and Performance at Queen Mary, University of London, where she also taught three courses: London, Culture, Performance; Dance Theatre (with Martin Welton) and Director's Theatre. Her research was fully funded by the Vice Chancellor of the University of London. She graduated in Comparative Literature and Philosophy from the Faculty of Humanities and Social Sciences, University of Zagreb, Croatia. Her theatre and dance reviews, analysis and other types of texts have been published in various Croatian, Slovenian, Italian and UK journals, magazines, newspapers, web portals, and broadcasted on radio programs. She was the dramaturge of and performed in D.B. Indoš's Wolf Man and co-choreographed and performed in Group Gravity's raster/koža/val. Together with Thomas Lehmen, she held a performance workshop in the framework of Schwere Reiter (2008) in Munich. She was a co-ordinator of PSi15 in Zagreb and the co-ordinator of PSi15 follow-up in Rijeka. Together with Marin Blažević, she edited PSi15 DVD for Performance Research. She was the editorial assistant of Contemporary Theatre Review (Routledge) from 2006 till 2009. From 2003 till 2006 she was the office manager and assistant for performing arts of Centre for Drama Arts (CDU) in Zagreb. She is on the editorial board of performing arts journal Frakcija, cultural magazine Gordogan and UK performing arts journal Performance Research. She regularly translates to and from English. She translated Monthy Python and Philosophy (2008) and parts of Quentin Tarantino and Philosophy (2010) to Croatian.
Mentor in the second module.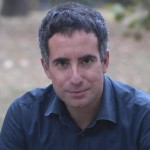 Ivan Medenica, PhD, born in Belgrade, is senior lecturer on the course History of world drama and theatre and chief of department Theory and History. In 2002, on the department for theatrical studies on the postgraduate programme at Faculty of Drama Arts he won a master degree on the topic Reconstruction as a model of director's interpretation of dramatic classic. For the purpose of master degree he published two scientific articles on the department for Theatrical studies at the University of Paris III – Sorbonne Nouvelle. In July 2006 he received a PhD at the same university on the topic Actualisation and deconstruction as a model of director's interpretation of classics.
Ivan Medenica is active in scientific and research work in the field of theatrical studies. He publishes articles in collection of scientific works FDU, in national and international periodicals for theatre; his articles were published in French, German, Bohemian, Hungarian, Spanish, Polish, Slovakian and Romanian.
He wrote theatre reviews for Politika and Vreme, and since 2009 he is permanent critic of magazine NIN. He won Sterja prize for best theatre critic in 1999, 2001, 2004 and 2008. He won "Zlatno pero" prize by TANJUG for best review written on performances presented at BITEF festival (2008).
Since 2001 he is one of the editors of the magazine for theatre Teatron. From 2003 to 2007 he was a programmer and artistic director of Sterjino pozorje theatre festival where he brought important innovations into the concept of this leading national festival, primarily internationalizing the manifestation without neglecting its' tradition.
His translation of Bernard-Marie Koltès's play In the Solitude of Cotton Fields, as well as his extensive study of this great French author were published by the Centre for new theatre and play (Cenpi) and French cultural centre in Belgrade .
Mentor in the first and second module.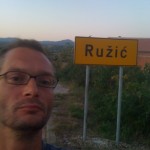 Igor Ružić, born in Zagreb, was journalist and theatre critic on Radio 101 from the end of  1990-ies till beginning of 2011. Since 2010 writes reviews for t-portal. Especially interested in new theatre, as a critic and a journalist covers most of the Croatian theatre for the past ten years. Frequently publishes in Croatian biweekly magazine for culture Vijenac and on Croatian Radio. Also contributes to Magazine for performing arts Frakcija, cultural biweekly magazine Zarez, Croatian radio, and theatre magazine Kazalište. Lives and works in Zagreb.
Mentor in the first module.